HYBRID /FLEX MANAGEMENT
Manage your flexible work environment and improve connectivity between employees, office environments & company assets.
With either planned or unexpected visitors, Deskbee manages visitor passes from beginning to end.  After a visitor request is created, Deskbee automatically emails the visitor to upload any require documents streamlining the entire process.
Customize visitor forms with required information
Allows employees to reserve space and register visitors
Notifies host when guest has arrived
Archives visitor details for security compliance
Integrates with security or access control systems via open API
Creates unaccompanied or managed facility access via QR codes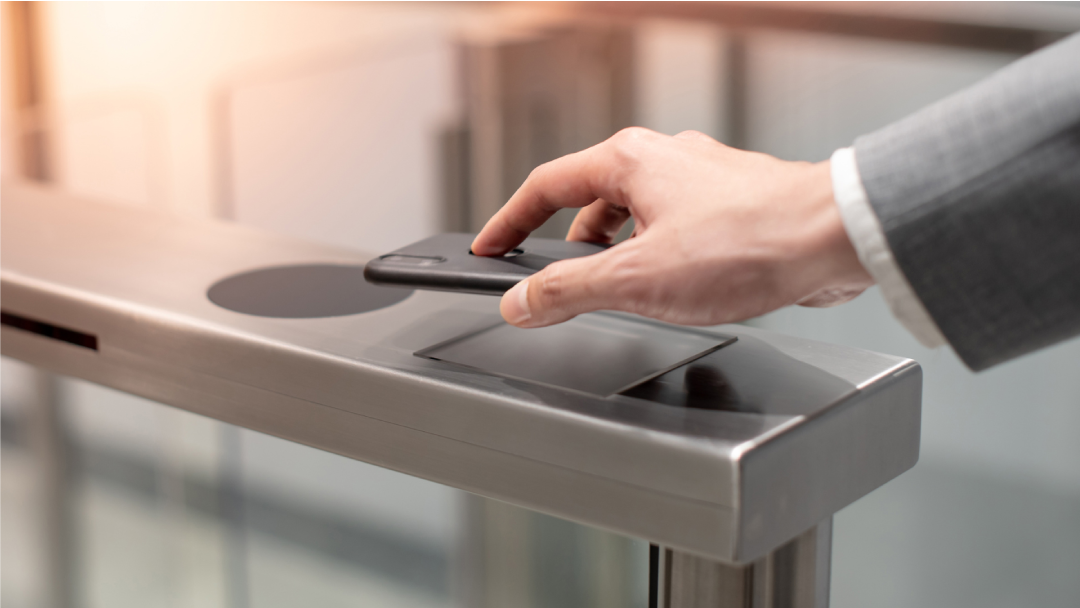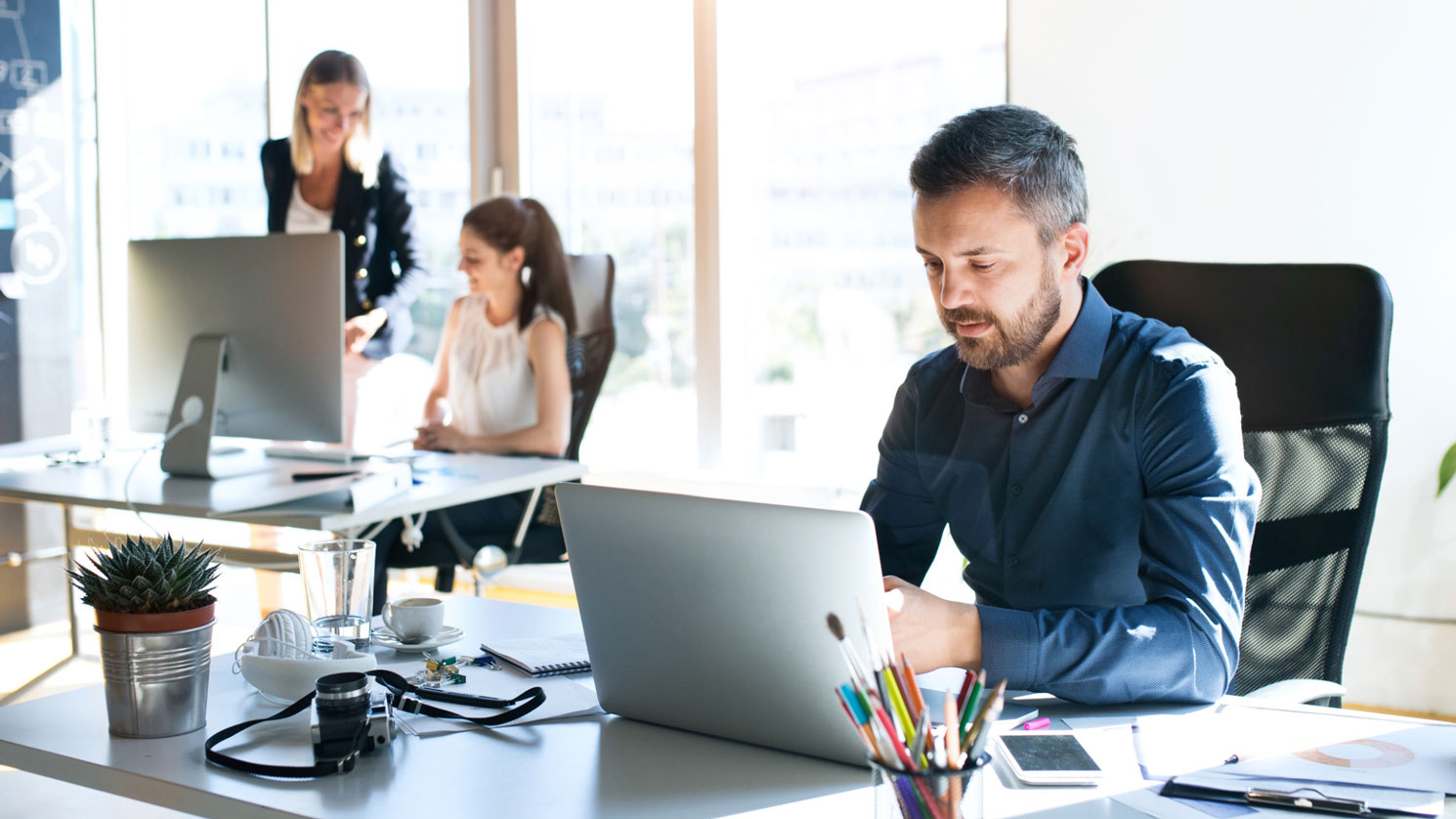 Intelligent Workspace Bookings
The workplace isn't only about desks.  It includes parking, lunch rooms, collaborative spaces, even extras such as pool tables or ping pong.  Employees of course need a place to sit and park, but also want the ability to choose the type of workspace and tools that are best for them, and reserve that ping pong table.
Intelligently book desks, parking, shuttles and more
Filter workspaces by features such as dual monitors, standing desks, near window…
Use easy color-coded 3D maps to see what's available and who is sitting nearby.
Group areas by department and black out specific areas to limit occupancy.
Meeting room reservations
Connecting in-office and virtual employees is vital in today's flexible workplace. Deskbee's meeting room manager gives employees the power to find the room they need while avoiding double booking.
Meeting rooms can be searched by availability, size, and amenities giving your employees exactly what's needed for a productive meeting.
Manage and reserve all types of meeting spaces
Filter and search meeting spaces by amenities such as video conferencing, whiteboard, speakerphone..…
Upload actual meeting room photos to view before booking
Optional QR code check-in frees up unused space and provides insights into rooms most utilized.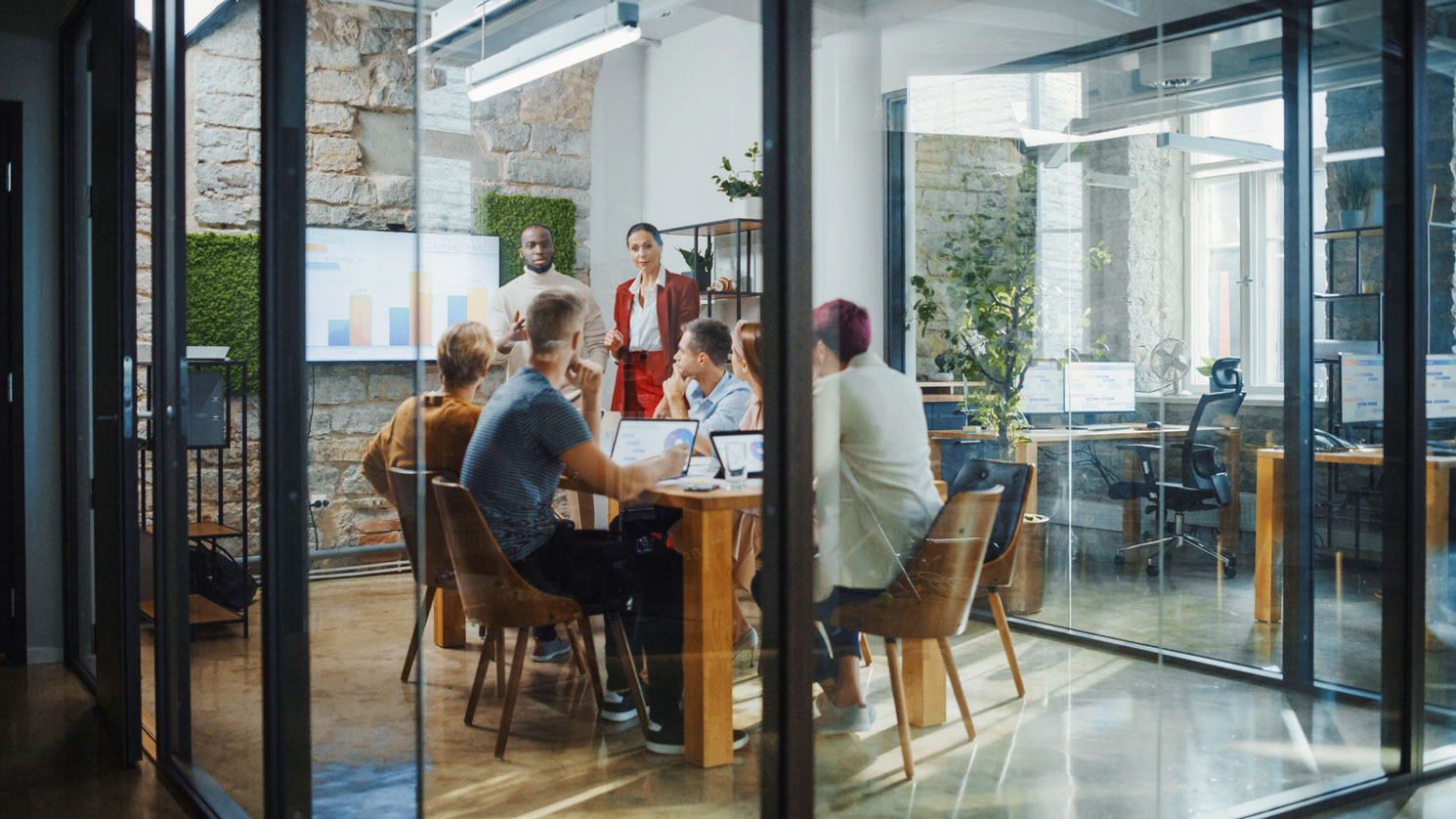 Interactive 3D floor plans
Whether reserving desks, rooms, or parking, Deskbee replicates your office layout in an immersive 3D model giving users unprecedented perception of the workplace.
This innovative and engaging tool increases employee adoption and gives them the power to select the exact workspace type and location.
Recreate your workspaces, meeting rooms, collaborative areas, parking and more in an immersive and interactive 3D model!
View and zoom into workplace areas to quickly reserve spaces
Mouse over booked spaces to see who reserved them
Quickly see what spaces are available through color coded icons
Today, a healthy and safe workplace is a top concern.  With Deskbee's rules manager, you can limit the # of employees in the office each day, utilize one floor before opening another, implement social distancing if needed, and enforce HR office policies.  Manage who, when and where employees occupy the office to create the ideal environment.
Set daily occupancy limits
Assign specific days to groups or teams to improve collaboration
Adjust occupancy for any healthcare issues that may arise
Limit multi floor usage until necessary to reduce operating costs
Analytics gives managers insights into their employees work patterns.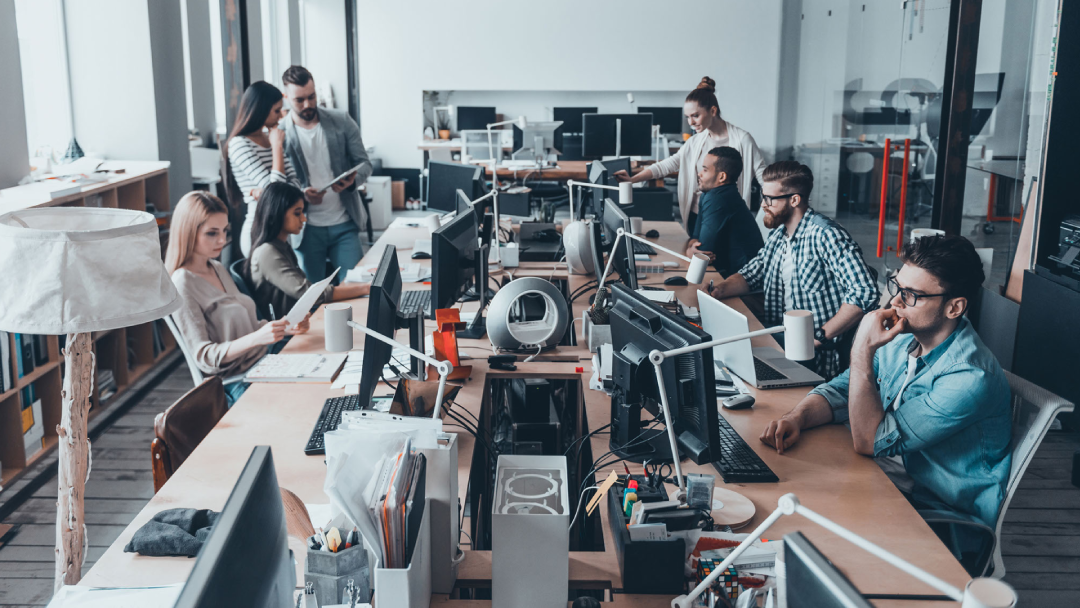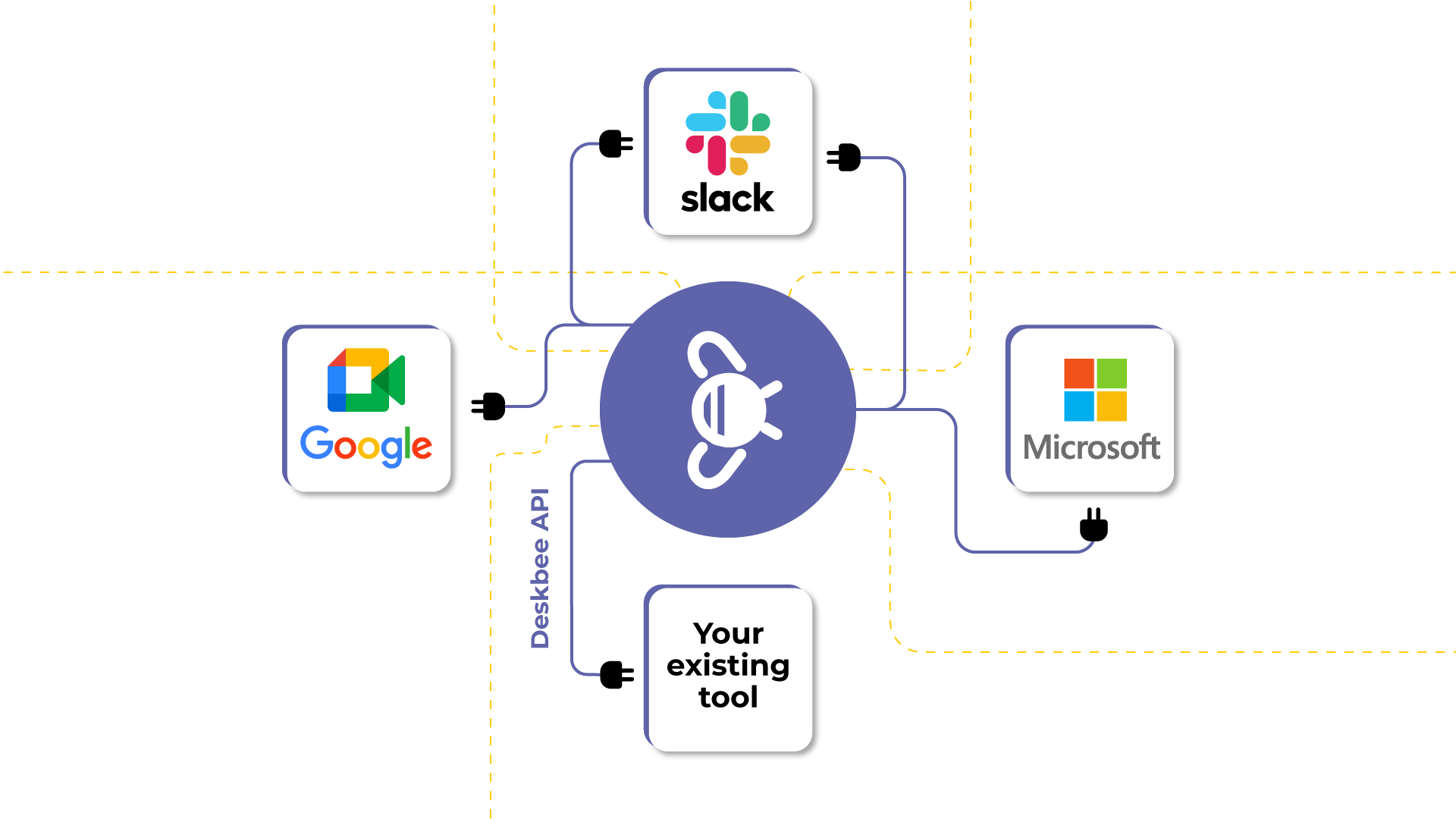 Existing tool integration
Any space management tool shouldn't change the way your employees work but rather complement it. Deskbee's versatile API along with built in Microsoft, Google and Slack integrations, minimize implementation and training required.
Integrates easily with existing office tools
Provides out of the box integration with Microsoft, Google and Slack calendars
Flexible API enables quick integration with most systems.
Eliminates the need to change how your employees work today
Reduces employee training and accelerates adoption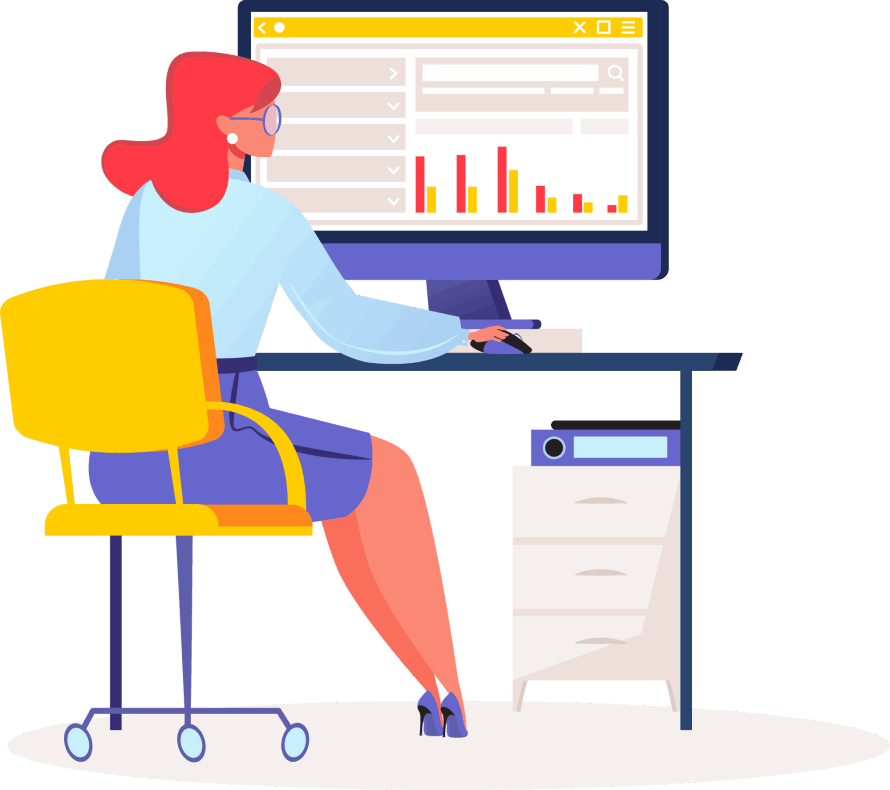 Deskbee – For the flexible workplace
Our mission is to enable a flexible workplace and create the office of the future. We believe that technology is the key for an innovative, collaborative and productive workplace!
Want to know more? Talk to one of our Workplace Coaches!
Deskbee + Exclusive Content